Ten years ago, the largest data center infrastructure end users, which would go on to become today's highly recognizable tech giants, began to investigate the concept of customized server infrastructure for their specific needs — a niche market the incumbent hardware suppliers could not or would not participate in.
At the same time, the System Integration Division within SYNNEX read the writing on the wall and decided to target that niche. Starting to work with a large cloud provider in Texas, soon followed by Facebook, the company found itself at a critical inflection point. Massive growth at the social media company caused it to rethink all of its operations and infrastructure around data centers. Without a leap in efficiency, the service's growth couldn't be sustained. Two years of collaborative engineering and design at Facebook, with SYNNEX participating in the early design and integration work, yielded what became Facebook's current state-of-the-art data center in Prineville, Oregon. In April 2011, Facebook and others made these designs public and incorporated them into the Open Compute Project Foundation, revealing to the world the core integration team that had developed and demonstrated its integration expertise in these breakthrough data center concepts.
The message was clear: If these greener, ROI-boosting concepts worked for Facebook, they could work for any hyperscale organization. And because every hyperscale group has its own unique twists, they needed an integrator able to accommodate those special adaptations. Thus, Hyve was born from SYNNEX in 2011, and our phone hasn't stopped ringing since.
Ten years ago, we were admittedly a very proficient and efficient integrator. But as the market and our customers changed and became more sophisticated and ambitious, we increased our investments beyond integration and more aggressively into design. In 2019, we took another large leap in our capabilities with the creation of Hyve Design Solutions. This investment allows us to further deepen our design capabilities, add additional IP along with SMT lines that would allow us to be a fully vertically integrated ODM.
As we have grown and invested not only our technical capabilities, but also in our imperative to become a thought leader in the space, investing in solutions for today, the next five years and beyond. Over time, our customers evolved, requiring them to branch out from beyond the large-scale data center landscape, into the Edge and on premise cloud environments. This, in turn, has dovetailed well with our further investments in Hyve Global Unified Services (H.U.G.S.) which allows for the deployment, service and decommission at the Edge. Our Velocity NPI (VNPI) program, our Engineering Lab Test Automation (ELTA) and our Quick Turn Prototype lab (QTP) allow us to innovate quickly to develop products that can operate in distant and more unpredictable environments.

Hyve thrives in these dynamic market changes and is committed to meet the needs of customers and partners today and beyond.
While Hyve is a US-based company, it operates multiple manufacturing sites around the world including two in the U.S., one in Europe, and two in Asia. In addition, our depth of executive staff experience allows for real-time, around-the-clock decision making and on the ground collaboration.

Moreover, Hyve's parent company, TD SYNNEX, has distribution locations on every continent. As a result, we have deep expertise in setting up Importer of Record (IOR) entities and assisting clients with shipping to anywhere in the world, as well as deploying and servicing those shipped solutions.

Broad geographic reach becomes key when clients need rapid solution setup, as when an application suddenly rockets in popularity. Geographic proximity enables smoother travel for eye-to-eye design collaboration and shorter supply chain lines, so solution investments don't spend weeks sitting idle on the ocean. Yes, it's a smaller, more digitally connected world, but the advantages of a larger global footprint and closer physical collaboration are clear and compelling.
HYVE'S MISSION IS TO CREATE THE WORLD'S DIGITAL INFRASTRUCTURE BY OBSESSIVELY DELIVERING INNOVATION AND CUSTOMER HAPPINESS THROUGH THOUGHT LEADERSHIP, OPERATIONAL EXCELLENCE, AND DEEP CUSTOMER AND VENDOR RELATIONSHIPS.
A company without actively promoted and encouraged values is a ship without a rudder. Values shape how we get up in the morning and conduct ourselves throughout every day. Knowing this, we at Hyve articulate our values in a short list of five foundational concepts. These concepts keep us on target and are key foundation tenants that drive our behavior to provide the best customer experience.
Collaboration permeates everything we do at Hyve. When Hyve engages with clients, we focus on establishing a combined team to promote deep understanding and smooth workflow. Teamwork with our vendors enables more aggressive pricing and steadier component supplies. At Hyve, we see over and over how open communication and fervent collaboration create amazing results.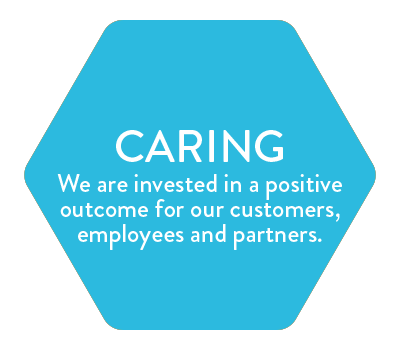 This includes caring for customers as well as our employees. It's about looking clients in the eye, learning about their true needs, and creating solutions for them, even if those solutions don't yet exist. In many cases, we invested in new innovative solutions at the request of our customers.
Every customer challenge presents us an opportunity to innovate and create novel value. Unlike conventional Tier 1s, we might not be able to apply those innovations across all our clients — in fact we're often contractually bound not to share these advances. That's fine. Our goal is to design ways for each client to be more scalable and efficient according to their specific needs. Innovation is how make sure the customer wins first.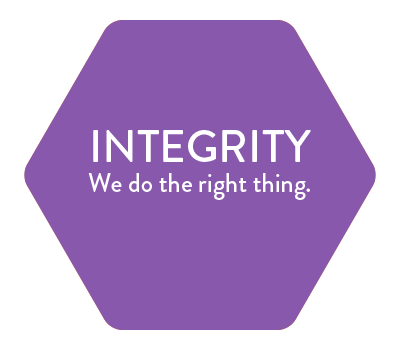 Everyone has an internal compass that points to the true north of integrity, the willingness to do the right things in the right ways. At Hyve, we provide an environment where integrity can thrive and where employees can make smart decisions in customers' best interests. We're in business to help people, and the surest way to make that happen is by making every decision through the lens of integrity.
Most companies claim to value quality; few define what it is or how they pursue it. Yes, infrastructure quality can be defined as the uptime and performance metrics of thousands of servers deployed at a site, and of course we take great pride in our results on those fronts. But quality is also about the ease and utility of our documentation, the depth of our analyses, and the caliber of our people. Perhaps most of all, Hyve thinks of quality as the impulse and actions toward constant improvement, no matter how good things already are. Every day, we work to be the highest-quality infrastructure provider in the world.
President & Founder of Hyve Solutions
In 2009, SYNNEX's System Integration Division, focused heavily on the server/storage/appliance market as demand for custom servers in large-scale deployments, ignited. This prompted SYNNEX SVP and general manager, Steve Ichinaga, and a small team to create a new group better able to meet this niche's unique needs. The group's custom hyperscale server business exploded after Steve led a partnership with Facebook, which in turn fed into the creation of the Open Compute Project and this SYNNEX group becoming the world's first OCP Solutions Provider. Steve officially founded Hyve Solutions, a wholly owned subsidiary SYNNEX Corporation, in 2011. 
Co-Founder & Vice President of Quality & Compliance
Doug Bone has been launching and growing server companies for over 25 years, starting with the world's first Linux server company, VA Linux Systems, in 1994. With a Master's Degree in Electrical Engineering from Stanford University, Doug helped the industry migrate from proprietary systems to x86-based Linux servers. Today with Hyve, he's pushing the industry again, from commodity systems to open but highly customized platforms for hyperscale applications.
Now entering her fourth decade with SYNNEX, Gina Rugani has helped the company on its long march from 3,000 to over 200,000 employees, problem solving through growth challenges at every step. Equipped with a UCLA education and indelible sense of loyalty and humor, Gina works with business units from purchasing to IT development to program management. She helped build the software system that runs SYNNEX and Hyve today.
Vice President of Supply Chain and Product Management
From programming to sales to product management to supply chain and sourcing management, Sarah has grown with SYNNEX and Hyve for over 20 years. The common denominator of her career, conducting customer and partner relationships with the utmost integrity, mirrors Hyve's value's and helps the company's supply chain succeed with both lead time and a focus on cost reduction. Sarah has also led the charge in further mitigating supply chain risk and costs through forging relationships with 2nd and 3rd tier suppliers, around the globe and around the clock.
Vice President, Business Operations
Since joining in 1999 Dawn has held sales, product, operational and leadership roles throughout her career at SYNNEX and Hyve. She is responsible for continued management and design of Hyve's ERP and manufacturing platforms, business operations, training and help desk teams. Dawn's passion and goal-oriented mentality is critical to the continued day to day success at Hyve.
Vice President, Engineering
Responsible for leading Hyve's hardware, software, and field sales engineering teams as they tackle server and storage platforms at scale. His teams are tuned to deliver custom-built data center servers in turn-key racks with a focus on mechanical design, energy efficiency, and thorough testing. With nearly 30 years of data center experience with end user, component vendor, and design roles, Conor was a founding team member, CIO and lead of both the production infrastructure and corporate IT teams responsible for server, storage, networking, and data center technologies at RSTOR. His background also includes server and modular data center design at Rackable Systems, as well as Opteron evangelism and alliance management at AMD. Starting his career managing data center site operations at Yahoo! as their fourth hire, Conor holds a BS from San Jose State University.
Vice President, Human Resources
Steve Moss often thinks he should have been an engineer – his father, brothers and both of his sons are – but he chose a different path in life. While his tenure with Hyve began in 2023, his HR journey began more than three decades ago, with stops along the way in healthcare and manufacturing before landing at SYNNEX in 2003. He has led teams of people-focused professionals through multiple acquisitions, the opening of new facilities, and a pandemic, never losing his focus on the employee experience. Steve believes every team member is important to the business, and our efforts should always start and end with ensuring everyone can bring their best self to work.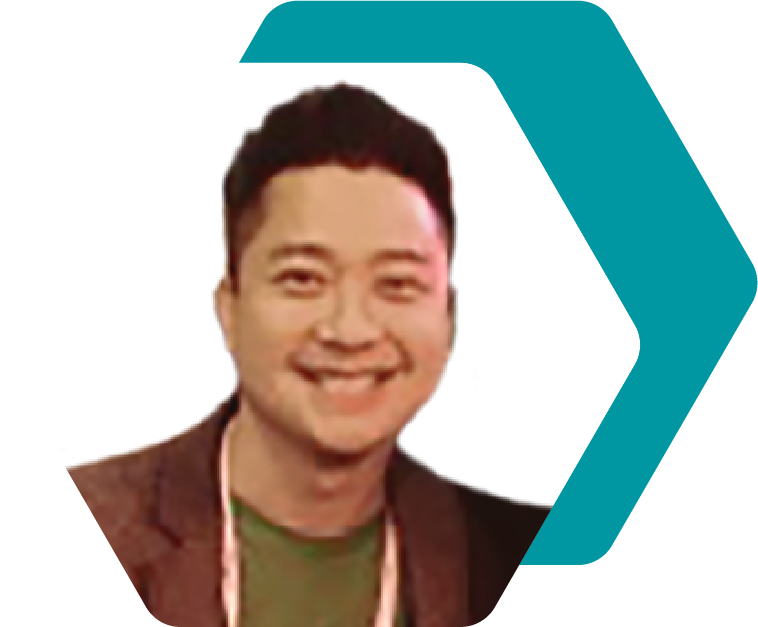 Vice President, Field Sales
Shou has led Hyve through many years of explosive growth since joining in 2011 with an unrelenting focus on Customer Satisfaction. With over two decades of experience in the server, storage, cloud, and large scale datacenter industry, Shou is a highly technical and results-driven Sales leader with a reputation for Customer Obsession. Shou holds a Bachelor's Degree in Cognitive Science (Artificial Intelligence and Computational Modeling) from the University of California, Berkeley.
Vice President, Hardware Engineering
Roy Lee  is responsible for the development of Hyve's PCB designs for server products that underpin the company's growth.  
Roy has spent nearly a decade leading hardware technology teams at Hyve. Previously, he held senior-level positions managing global teams at Tyan Computer and Supermicro. Roy holds a Bachelor's degree in Automatic Control Engineering from Feng Chia University, and a Master's Degree in Computer Engineering from the University of Memphis.